An excellent way to scale your SaaS business and generate leads is by using Facebook. Facebook dominates the social media world. The social network is unique and offers a lot of features to their users. People can connect with all of their friends and family while remaining private. Power users can develop public pages that represent their brand or company.
Facebook Ad Manager allows their users to develop ad campaigns to target users who share similar interests to the services their company offers. The ad manager provides a robust system to develop various types of digital advertising campaigns at every stage of their company. These types of strategies include brand awareness to sophisticated lead generation with the option to retarget customers in the consideration stage of the sales funnel.
It's important to remember the purpose of Facebook is inside the business-to-customer (B2C) market. A business owner could use Facebook to target business-to-business (B2B) markets but may find the social media platform isn't as robust as LinkedIn. If your SaaS business is looking to market to other companies, make sure you consider LinkedIn to help expand your client base.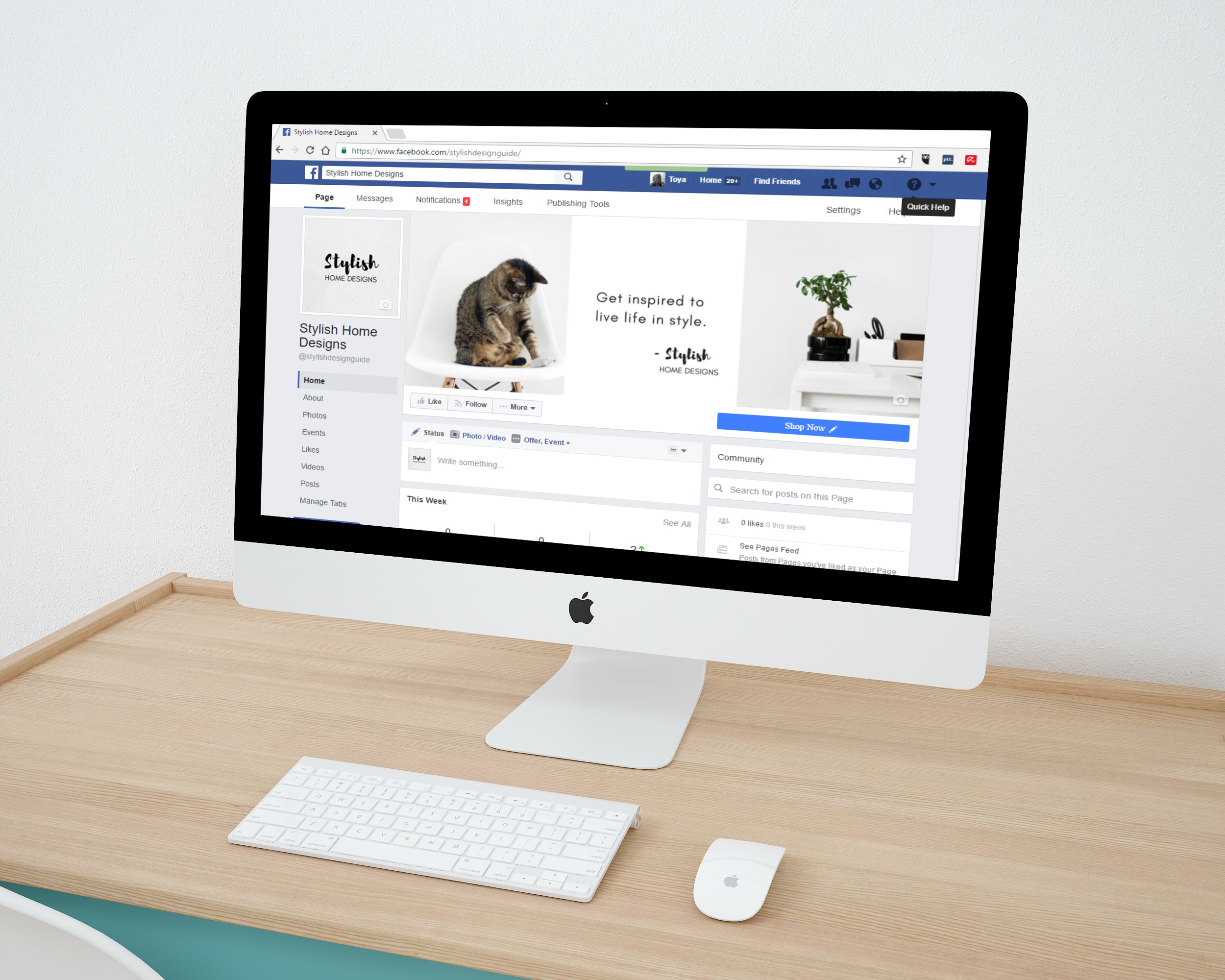 How The Buyer's Journey Applies To Facebook Ads
Understanding how your customers interact with your paid advertising efforts through Facebook is essential. A business owner could lose out on potential customers if they market their services wrong. Developing a strategy to target customers at each stage of the buyer's journey will increase user engagement to maximize your revenue.
When your potential customers are in the awareness stage, they are just learning about your business. Your paid advertising should focus on educating people about your business and what problems your service solves. It will be difficult to gain a person's interests with a promotional ad for a discount on your products if they have no idea what your business can do for them.
The Consideration Stage
As customers enter the consideration stage, they develop a better understanding of your business. People typically research information on products that interest them. When your audience is at this juncture, they are ready for the sales pitch. People also want to see what other users have to say about your company. Content that features testimonials is an excellent way to help nourish a potential customer to take action.
Now's the time for the customer to take action and buy into the services your company offers. This is the decision stage of the buyer's journey. When your target audience is at this juncture of the sales funnel, they need a reason to buy. It's critical someone in your company communicates with the potential customer to help convert them to a sale. Discounts and promotions are often an excellent way to get the person to take action.
From The Time The Potential Customer First Sees The Ad, To The Time That They Convert
Each stage of the buyer's journey will require a strategy to help nourish potential customers through your sales funnel. Digital advertisements for customers at the awareness stage will be drastically different when advertising to customers in the decision stage. Your Facebook marketing strategy should start by introducing customers to your business and provide them with information to entice engagement.
The best type of ad to use for the awareness stage is brand awareness ads and promoting content from your company page. When you develop a brand awareness ad campaign, you're trying to introduce your business to users who share the same interest with your brand. The main goal is to develop a compelling ad to direct them to your company page in hopes they'll like and follow your company.
Once customers begin to follow your brand, it becomes important to continue to educate them on products and services your company offers through page posts. Unfortunately, the content stack is against you. Facebook wants to provide their users with content that's meaningful. Content space is limited and must share the space with paid advertisements. A way to make sure your audience views your content is to boost your best posts.
The Value Of Testimonials
Your customers will begin to move into the consideration stage once they learn about your company. When your audience reaches this stage of the buyer's journey, they will begin reading information about your products and look to other customers to see what they have to say about your company. A great way to entice customers to take action is by developing testimonial posts that show what your product does and how it solves the needs of your customers. Continue boosting posts and begin targeting this audience with product advertising that leads to your website.
Advertising to generate leads is a great way to market your products to customers that show interest to your brand. Facebook allows companies to place a tracking code on their landing page they call a pixel to develop a customer retarget list. Customer retarget lists are a great way to nourish customers who are shown to have higher click-through-rates than targeted advertising. Retargeting will continue to hook potential customers in hopes to generate sales.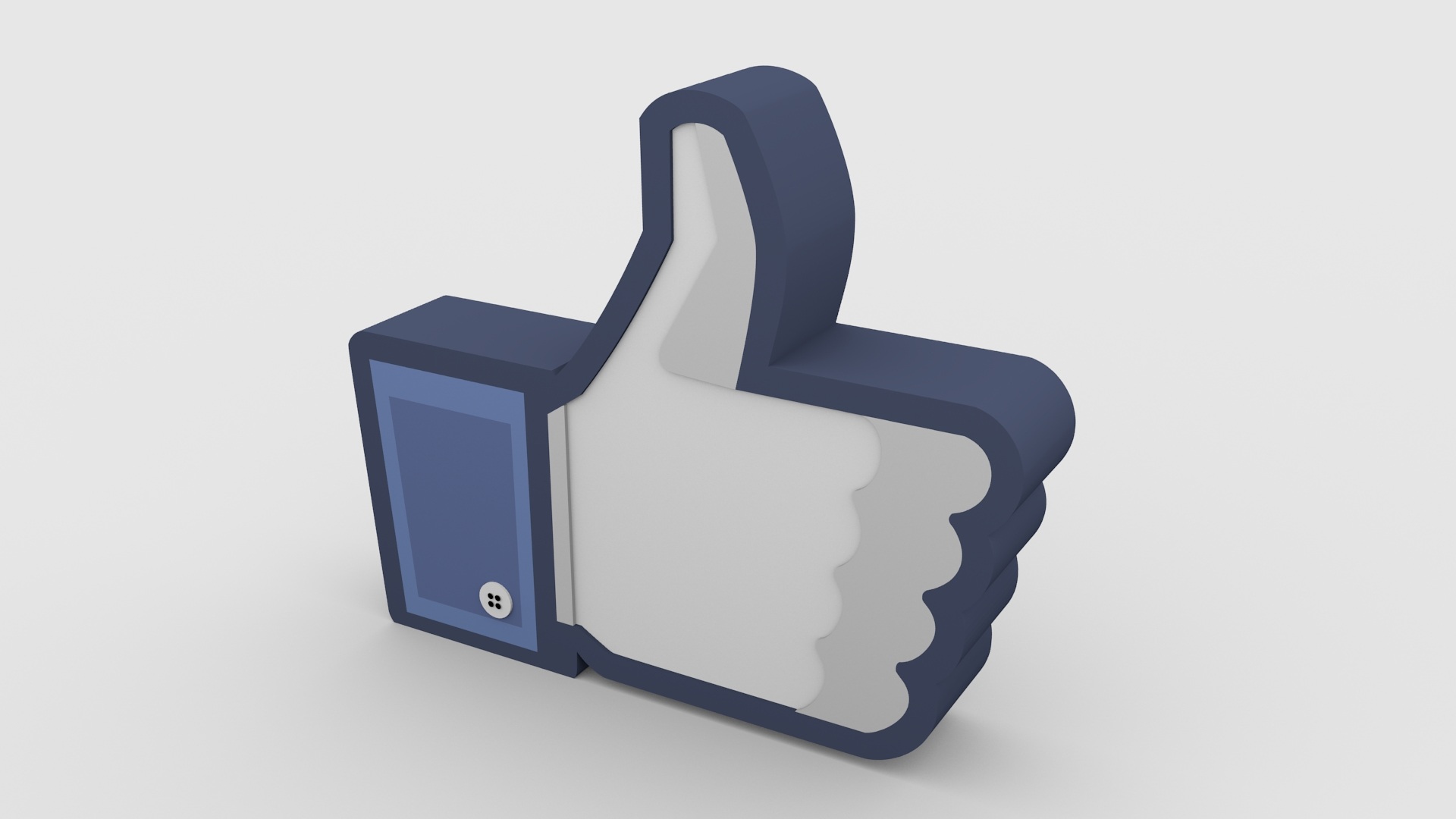 When your target audience reaches the decision stage, they will require the extra push to buy your services. Promotional and discount ads are a great way to appeal to their needs. These types of ads work best when they are implemented in the retargeting phase of social media marketing strategy. The ads will continue to nourish each lead and will reduce the risk of making a purchase.
Why Facebook Ads Are Different Than AdWords Ads
The psychology of the potential lead using Facebook's Ad Manager is being in the same place your target audience is. Facebook is becoming the go-to place when people get their information. It's also important to point out Facebook doesn't want their users to leave their platform. When using Facebooks Advertising Manager, it's a good idea to drive your audience to your Facebook page. From your page, your audience can continue to educate themselves on your brand.
The psychology of the potential lead using the AdWords service is entirely different than Facebook. Google AdWords show up on the search engine. When people search for topics that interest them, ads will show up at the top, bottom, and right side of the search listing. This type of advertising focuses on people searching for information about a problem they have. Depending on your industry, the AdWords platform can be quite expensive and will require a lot of research and adjusting to using them effectively.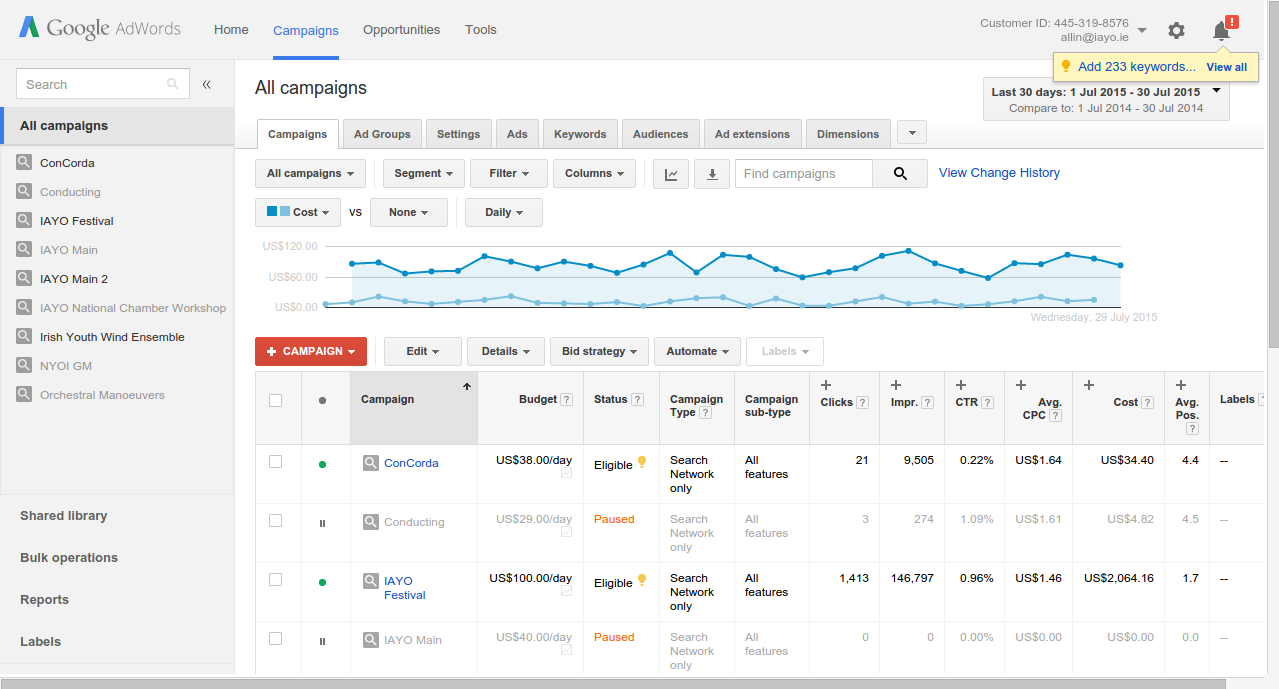 Facebook's Ad Manager and Google AdWords are great ways to getting your SaaS business in front of your target audience. Both digital advertising services allow your brand to place a tracking code on your landing page to collect data and retarget digital ads to your audience. Facebook ads offer better engagement by enabling customers to link and share your social ads. Google AdWords only appear when your target audience asks the right questions. Your marketing team should spend some time understanding each online advertising platform before investing money.
Retaining Your Audience on Facebook
The best way to maintain your audience on Facebook is by consistently providing high-quality content. A great way to keep track of the content your brand's shares through Facebook is by using a content calendar. A content calendar allows your sales team to work seamlessly with content creators and keep your message on brand. It provides you the ability to remain active through your public page. When customers see activity, they are likely to engage with your company. The more your customers engagement with the content you share, the more likely they will buy from your company.
The more your company uses Facebook as a digital advertising platform, individual ads will begin to stand out. One mistake businesses make is by running the same advertisement over an extended period of time. When your customers see the same ad over and over again, they begin to become hesitant with your brand. Facebook users want to see fresh new content. The same rules apply to your paid content. Pay attention to your Facebook metrics to determine the average life cycle of an ad.
Using Customer Engagement Data To Launch Perfectly Timed Ads
Once you know when your customer engagement begins to drop off, your brand will be able to introduce new ads. As you continue to optimize your online marketing campaigns, your customers will trust your brand and look at your company as an influencer in your industry.
The churn rate can have devastating effects on your SaaS business. Your churn rate increases every time a customer quits using your services. Needless to say, there are enormous consequences if your company cannot retain customers. It's important to be there where your customers need you the most.
You can reduce your churn rate by helping your current customer base with problems they run into while using your service. Providing helpful guides that walk customers through the features of your online software will allow them to understand your services. Your customer will continue to use your online applications when they know your company is actively providing support to them.
Be Timely With Your Customer Service
Implementing a customer service system into your Facebook page will allow your customer to receive support in real time. In the old days, customers were required to call a telephone number and wait for the next available representative to assist them with problems.
In today's world, customers do not have the time to wait 30 to 60 minutes waiting on the phone for help. Instead, they will go to your website to try to find an answer to their problem. If they cannot find what they are looking for, they will move on to a company that does. When customers leave your brand, it will hurt the reputation of your brand. Even worse, they will quit your service to become invested in the services of your competitor.
Reader Interactions